Irrigation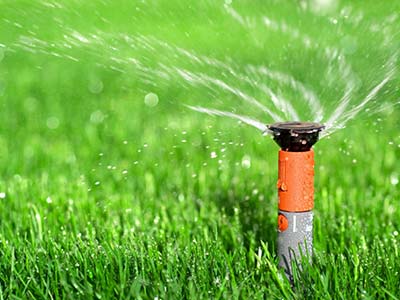 When it comes to having a healthy and vibrant looking landscape and lawn; the most important element is of course 'water'! Your plants, trees, shrubs, lawns and gardens need to be getting the right amount of water for them to be able to thrive and blossom. The best way to ensure this happens is by installing an irrigation system that is ideal for the needs of your property!

Landscape design covers various aspects; and irrigation is a very important one. In fact, no matter how well designed and installed your garden and yards are, if the irrigation isn't up to the mark, the landscape won't stay healthy and green. The irrigation planning is part of the first phase of any landscaping project and should be handled with attention to detail.

San Diego Landscape Solutions Inc. is a landscaping company that caters to residential and commercial customers in and around San Diego, Chula Vista, National City, and Spring Valley. They also have a number of long-standing clients in Bonita, Barrett Junction, El Cajon, Coronado, Imperial Beach, as well as Lakeside. The range of irrigation system installations they provide are:


Drip Irrigation
This is a very simple, yet effective form of irrigation that is used in many landscapes. It's an energy-efficient method to ensure that your plants get the amount of water they require and that there is no wastage of water at all. In this type of irrigation, the water gets deposited near the roots and the system is made up of a network of pipes and emitters (large or small), based on the amount of water that has to be deposited.

When you opt for a drip irrigation system, you can customize the actual amount of water received by every plant and this ensures your plants stay fresh and well-watered. It's important to inform your landscape installer that you want this system and they will check the size of the property, the positioning of the various plants etc. and then plan the system accordingly.


Sprinkler Systems
If you have lawn spaces, it's a good idea to get a sprinkler system installed. These are especially useful for watering lawns that are spread over a larger area. You can choose between manual or automated systems. The latter are preferred; as you only have to set the timer based on the schedule you want the lawns watered at. The system does the rest and it will get switched on and off at the pre-determined time. Some systems also have rain sensors and won't come on if they detect rain and this helps you save water as well as power which makes the system very energy and water-efficient.


Irrigation Systems
The kind of irrigation systems you choose will be dependent on the kind of plants, trees and grass lawns you have. The type of soil, position of the plants and the spread of the property are the other deciding factors that are taken into account while planning the irrigation systems. It's important that skilled and experienced landscapers design and install these for you. They will understand what your specific requirements are, and will then provide solutions based on your these needs and your budget.

If you want outdoor spaces that look stunning and turf that lasts long, you need to hire the services of a company like San Diego Landscape Solutions Inc. that will provide customized and high grade services that will work perfectly for you.


More Articles
Decorative Concrete
Outdoor Lighting
Paver Installations
Retaining Walls
Synthetic Grass
We Provide Services to the Following Cities and Towns in CA: