Synthetic Grass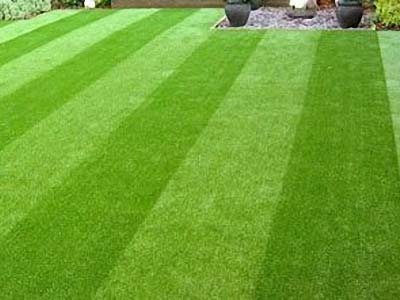 When you are getting your landscape installed, you look for features that will be strong, weather-resistant and durable. In addition, you also want features that will require very little maintenance. While the hardscaped spaces require very little maintenance, the softscaping needs more regular attention and care. Lawns are especially vulnerable and it's imperative to maintain them well, which makes them a very high maintenance feature.

San Diego Landscape Solutions Inc. is a company that caters to residential and commercial customers in and around San Diego, Chula Vista, National City, and Spring Valley. They also have a number of long-standing clients in Bonita, Barrett Junction, El Cajon, Coronado, Imperial Beach, as well as Lakeside. The range of synthetic grass solutions they provide are:


Artificial Grass
Opting for artificial grass is one of the best options for property owners that want lawns, but don't want to deal with any of the maintenance aspects. The installation is quick and you can start using the grass soon after installation. You don't have to worry about watering, aerating, de-weeding, fertilizing or mowing, re-sodding etc. You just have to hose it down once in a while to clear the dust and debris.


Fake Grass
The one major concern people have when they think of installing fake grass is about the way it looks. They feel it will look too plastic; however the truth is that there have been a number of advances in artificial grass technology and the varieties that are available today, look very much like the real thing. These installations are very low maintenance and that is an added benefit. You don't have to wait for the grass to grow and can start using your lawn immediately post installation.


Artificial Turf
Commercial and residential property owners are increasingly opting for artificial turf; and these installations add to the aesthetics and functionality of your landscaping. Some people do worry about the cost of the installation and it's true that the upfront costs are considerably higher than that of natural grass. But when you take the longevity and maintenance factors into view, you realize that it's an investment that provides excellent ROI.


Putting Green
Those who like to play golf don't always get the time to head for the greens as often as they like. There is a simple solution for is – just opt for a putting green installation on your property. This feature can be as big or small as you like. Since it's made of artificial grass, it's a very low maintenance feature, the installation is quick and you can start using the green soon after it's installed. You only have to hose it down once in a while to keep it clean.

If you want outdoor spaces that look stunning and turf that lasts long, you need to hire the services of a company like San Diego Landscape Solutions Inc. that will provide customized and high grade services, based on your specific requirements. They will install the best quality artificial grass to add to the aesthetics and value of your property.


More Articles
Decorative Concrete
Irrigation
Outdoor Lighting
Paver Installations
Retaining Walls
We Provide Services to the Following Cities and Towns in CA: