Concrete Work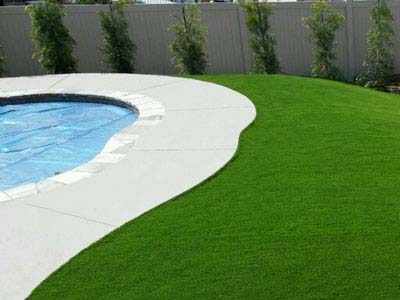 Concrete is an integral part of any landscaping project. It's used for all types of masonry jobs and most of the hardscaping elements are structured using this material. In fact, almost all masonry structures use concrete in some or the other form; and retaining wall, boundary walls, garden walls, fireplaces, fire pits, outdoor kitchens, patios etc. will all have this material in some measure.

We at San Diego Landscape Solutions are one of the leading concrete installation companies in the area that handles projects for residential and commercial customers in and around San Diego, Chula Vista, Imperial Beach, Coronado Lemon Grove, and Spring Valley. Over the years, we have also built a very strong reputation across National City, La Mesa, Bonita, Imperial Beach and Coronado.

Since most of the hardscaping features lend support to the landscape, it's important that the materials used in structuring them, be of the highest quality and that the workmanship be top-of-the line as well. When we handle any custom concrete work, you can be assured of all these things and more.


Variety of Concrete Services
We have highly skilled and experienced concrete personnel on our team that have the expertise to handle simple as well as complex jobs with the highest level of expertise. Not only do we handle new installation jobs, but also provide excellent feature upgrades, repair and concrete surface replacement solutions: The range of services we offer include:


Concrete Retaining Walls
Curbs & concrete edging
Concrete driveways, pathways & walkways
Concrete paving various outdoor spaces
Concrete patios and pool decks
Stamped concrete patios
Stone work / Masonry
Garden steps
Concrete boundary walls
Sidewalks and drainage systems
Decorative concrete installations

Most of these concrete features become the base of the other features on your property and this is something we keep in view at all times. The focus is always on creating stable, aesthetically appealing, low-maintenance and highly durable installations that will add to the value of your landscaping.


Custom Concrete Work Specialists
We work very closely with you to understand what your specific requirements are, and then provide high-grade solutions that are in line with those needs. We can handle concrete paving jobs with the same level of expertise that we handle poured concrete installation projects. We stain, stamp and polish your concrete floors to create drama in your landscaping; and handle all replacement and repair jobs efficiently, at a very reasonable concrete work cost.

Our on-site supervisors ensure that the job is completed within the shortest possible time, to the highest quality standards. When we handle any concrete projects, you never have to worry about cracking, pop-outs, peeling of finishes or early deterioration of these features and this provides you value for money in the long term as well.

For any more information, call San Diego Landscape Solutions Inc. at this number: 619-734-7364. You can also send us your project details via the free estimate form on our site or use this contact us form to send us your queries. We will revert within the shortest possible time.

We Provide Services to the Following Cities and Towns in CA: